Christ Church Barbados Property For Sale or Rent
Christ Church Barbados, property listings for sale or rent in the Christ Church Parish of Barbados, listings by owner and agent.
Barbados Real Estate Listings

Sales, Rentals and Leasehold Property Listings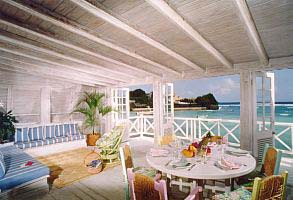 St Lawrence, Barbados, West Indies, Rental
Location
St Lawrence,
Property Type
Vacation Style Property
Bedrooms
N/A
Bathrooms
N/A
Price
$3,000
Christ Church in Barbados is a parish and one of eleven historic political divisions of Barbados located in the southern end of the island.

Property in Christ Church Barbados is highly sought after in the Caribbean, both for investment purposes and for those looking for vacation homes. Barbados is 21 miles long and 14 miles across and is the smallest island in the Caribbean meaning there are a number of restrictions as to the amount of properties available in Barbados.

If you are looking for a property in Christ Church Barbados try a property search in the property listings section where you can directly contact realtors and estate agents who advertise property in Barbados for sale or rent.

Did You Know?
Barbadians, as the citizens of Barbados are officially called, refer to themselve as "Bajan". This term may have come from the pronunciation of the word Barbadian which can sometimes sound like "Bar-bajan".
The Crop Over festival is the largest carnival event to take place on the island. It is a very important event that includes musical competitions and over activities tradtional to the island's culture. The festival begins in early July and ends on the first Monday of August, called Kadooment Day, with a costumed parade.
Barbados is Portuguese for "bearded ones".
© Written by E.J.Clarke

Barbados Quick Facts:
Capital: Bridgetown
Government: parliamentary democracy
Currency: Barbadian dollar (BBD)
Area: 431 sq km
Population: 279,912 (July 2006 est.)
Language: English
Religion: Protestant 67% (Anglican 40%, Pentecostal 8%, Methodist 7%, other 12%), Roman Catholic 4%, none 17%, other 12%
Electricity: 115V/50Hz (North American plug)
Calling Code: +1-246
Internet TLD: .bb
Time Zone UTC: -4
Caribbean Property Search
Popular Searched for Barbados Terms: