Estate Agent, Realtor or Broker Account
Attention Estate Agents - It is 100% FREE to add your details to this Directory

---
Create Your Account and Add Your Details Here:





Create Account Here: (* = Required)

Username:*

Password:*

Re-enter Password:*

Email Address:*

Company / Agency Name:*

Should this account be added to the mailing list?

Yes No Check to agree to the terms & conditions?*


Already registered? Click
here
to login.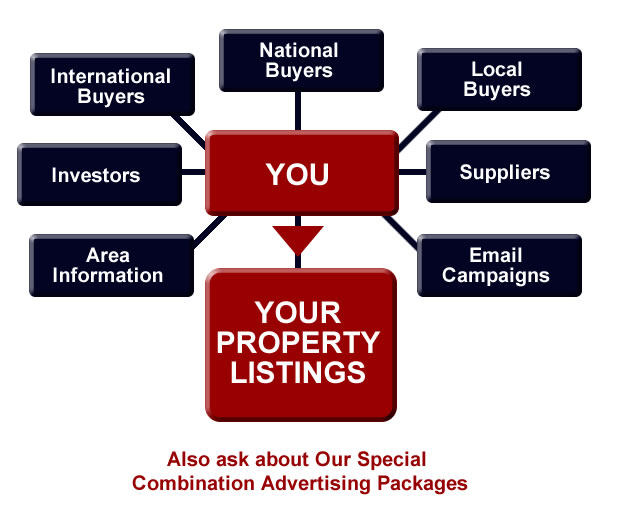 There is no one way or route that clients will take to reach an agent who has property for sale or rent that is of interest, especially in the international market place.

Some potential clients will look for a very specific street or town, others will look in a general area as they are not too sure of what is there, and others will swing towards very regional information so as to compare location to location, and that is where an international property listings site can pay dividends.

All the major portals worldwide have an International Property section, the trouble is these are usually so overloaded with information, potentially millions of listings and thousands of agents, that for many of those agents using those portals they never ever get seen.

If you are an Agent that has a limited budget, but want to gain a higher exposure, and do not having to fight with the big agencies that get all the best positions, we could be the solution you are looking for. Low cost listings, independent of any real estate controlling body, and and very very visible.

Give us a try, it doesn't cost much to start an account - just the cost of an average dinner for 2 for an entire years worth of Agent exposure.

Property agents can assist in finding a range of properties for sale or rent such as resort vacation properties or holiday lets in the price ranges that are provided by the client to the agent. Buyers seek out the services of an agent to take them through options in the residential or commercial real estate market, plus the rental vacation market, and will also guide investors as to the best deals.

International mortgage agents provide access to finance and loans based on a set of criteria as laid out by the buyer or investor seeking to purchase an international property

International property brokers and property agents provide services of arranging site inspection tours, airport time lines and setting up of meetings between buyers and sellers. A lawyer will provide legal services such as title search and will guide buyers through the legal complexities of each particular country as regards laws and entering and existing the market place, as well as working alongside the property agent you have hired.

There are many aspects to the services provided on the international market place that require dedicated specialist agency services.

Looking for international property agents to assist with a sale or rental listing - check out the listings section of this property directory, look for agent and owner properties listed.

Need to sell your property in the international market - looking for overseas buyers. Add your properties for sale. One low rate, add your listings to the #1 Logical Property Portal - International Property Directory.