International Property Awards
Find out about the international awards process, who are the winner, the categories, what prizes and about the winning developers.
Featured Real Estate

Sales, Rentals and Leasehold Property Listings: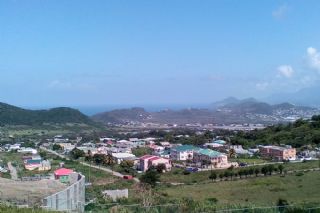 The Hillside Mini Mansion, St. Peters St. Kitts
Location
Fountain Estate, St. Peters, St Kitts
Property Type
Luxury
Bedrooms
4
Bathrooms
4.5
Price
$1,890,000
View Details
How to Sell or Rent Property:
What is an award in relation to the international real estate sector and are they important to the buyer or investor. To be winners of an international property awards prize there has to be entrants, and often the same entrants will apply to be considered over and over again. That's not to say the issue of winning an award, when being judged in your category, is not important - but it should be taken in context as to just who the applicant is up against.

Many international property awards are based on the applicants having to pay an entrance fee which could narrow down the number of potential winners as this can be seen as a paid for award and not really something that is deserved if compared to competitors that either see no value in the award or feel the entrance fee is too high.

Many developers will consider entering an awards scheme, especially if they are operating in the international market place. They may well consider an award as a marketing tool to use to sell their products and services. Winning developers will often have flagship projects that they will enter into a competition to get exposure and potentially create buyer interest through the awards process. Another benefit of entering an international property awards scheme is that piers within the industry will attend awards functions and ceremonies allowing networking and cross selling of developments and projects. Whatever the outcome there is always some benefit to be had from an award if only to use to attract buyers and investors.

Searched for Listings By Country:
Searched for Listings By Country: