The Bahamas
Find Bahamas Real Estate For Sale, Rent or Lease, and search for Bahamas Property and houses for sale via a property search.
Bahamas Real Estate Listings

Sales, Rentals and Leasehold Property Listings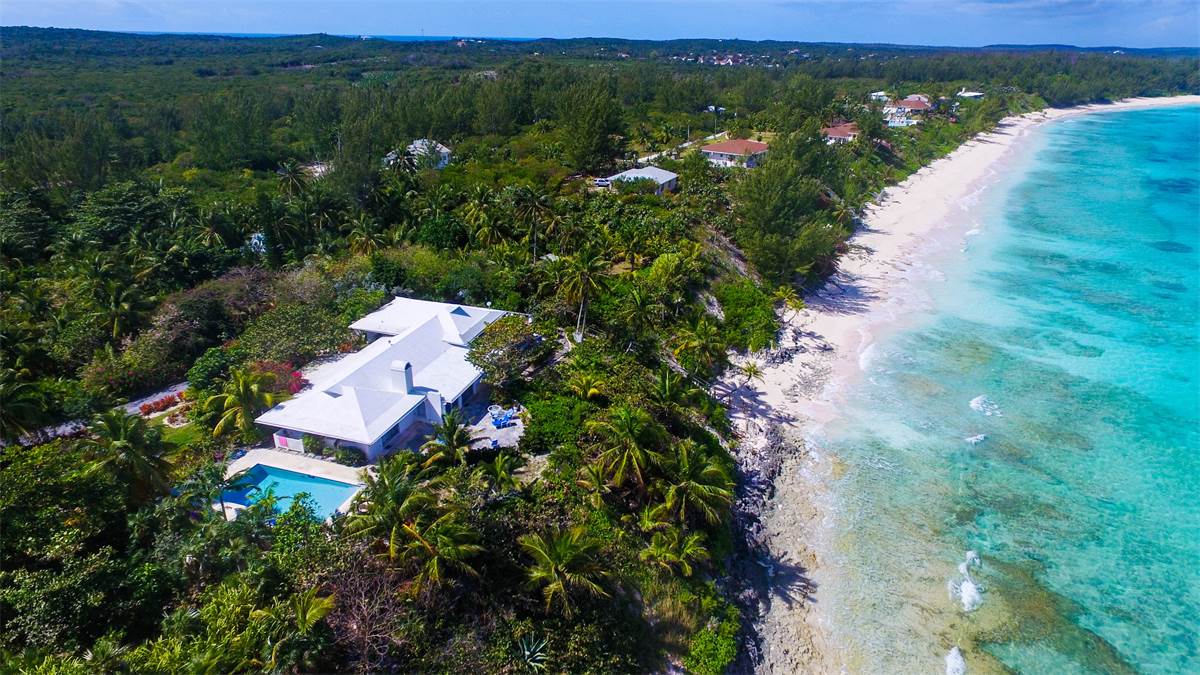 Beachfront Gorgeous Home Eleuthera Bahamas
Location
North Palmetto Point, Eleuthera,
Property Type
Luxury
Bedrooms
4
Bathrooms
5
Price
$1,950,000
Bahamas, Caribbean information
Christopher Columbus's first landfall in the New World was on San Salvador Island, also known as Watling's Island, in the southern part of Bahamas. Here, Columbus made contact with the Lucayans and exchanged goods with them.
Bahamian Lucayans were later taken to Hispaniola as slaves; in two decades, many Lucayan societies ceased to exist, as the population endured considerable forced labour, warfare, disease, emigration and outmarriage. After the Lucayan population was eliminated, the Bahamian islands were virtually unoccupied until the English settlers came from Bermuda in 1647. The Eleutherian Adventurers established settlements on the island of Eleuthera.
The Bahamas became a British crown colony in 1717. Some 8,000 American Loyalists and their slaves moved to the Bahamas after 1783 from New York, Florida and the Carolinas. The Emancipation of the British West Indies United Kingdom Emancipation Act took force on August 1, 1834, thereby ending slavery in
the Bahamas
. This led to many fugitive slaves from the US braving the perils of the Atlantic for the promise of a free life in the Bahamas. On May 8, 1782, during the American Revolutionary War, Count Bernardo de Gálvez, the Spanish governor of Louisiana, captured the British naval base at New Providence in the Bahamas.
The British made the islands internally self-governing in 1964. In 1973, the Bahamas became fully independent, but retained membership in the Commonwealth of Nations. In 1967, Sir Lynden Pindling became the first black Premier of the colony, and in 1973 became Prime Minister. He 'recommended' the appointment of Sir. Milo Butler as Govenor General.
Based on the pillars of tourism and financial services, the Bahamas' economy has prospered since the 1950s. Today, the country enjoys the third highest per capita income in the western hemisphere, and the highest in the Caribbean excluding the dependent territory of the Cayman Islands. Despite this, the country still faces significant challenges in areas such as education, health care, international narcotics trafficking, correctional facilities and illegal immigration. The urban renewal project has been launched in recent years to help build up dilapidated urban areas and arrest social decline in the main islands.
The origin of the name "Bahamas" is ambiguous. It is thought to derive from the Spanish baja mar, meaning "shallow seas"; others trace the name to the Lucayan word for Grand Bahama Island, ba-ha-ma "large upper middle land"
Bahamas Quick Facts:
Capital:
Nassau
Government:
constitutional parliamentary democracy
Currency:
Bahamian dollar (BSD)
Area:
13,940 sq km
Population:
303,770 (July 2006 est.)
Language:
English, Creole (among Haitian immigrants)
Religion:
Baptist 32%, Anglican 20%, Roman Catholic 19%, Methodist 6%, Church of God 6%, other Protestant 12%, none or unknown 3%, other 2%
Electricity:
120V/60Hz (North American plug)

Calling Code:
+1-242
Internet TLD:
.bs
Time Zone UTC:
-5
Caribbean Property Search
Popular Searched for Bahamas Terms: