St James Barbados Property For Sale or Rent
St James Barbados, property listings for sale or rent in St James Barbados, listings for sale by owner and agent.
Barbados Real Estate Listings

Sales, Rentals and Leasehold Property Listings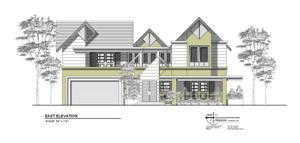 Real Estate for sale in Barbados
Location
St. Philip,
Property Type
Executive Property
Bedrooms
N/A
Bathrooms
N/A
Price
Contact For Price
The parish of Saint James is situated in the western central part of Barbados. St. James is famous for being known as the playground of the rich and famous a haven for sun-starved tourists and luxury Barbados real estate.

St. James has many upscale beach-front mansions, pristine beaches, luxury hotels and very high land prices. Noted for its shopping and restaurants, St. James is central to Barbados' bustling tourist industry and a haven for wealthy tourists and foreign expatriates, St. James is far from exclusive.

Property in St James Barbados is highly sought after in the Caribbean, both for investment purposes and for those looking for vacation homes. Barbados is 21 miles long and 14 miles across and is the smallest island in the Caribbean meaning there are a number of restrictions as to the amount of properties available in Barbados.

If you are looking for a property in St James Barbados try a property search in the property listings section where you can directly contact realtors and estate agents who advertise property in Barbados for sale or rent.
© Written by E.J.Clarke

Barbados Quick Facts:
Capital: Bridgetown
Government: parliamentary democracy
Currency: Barbadian dollar (BBD)
Area: 431 sq km
Population: 279,912 (July 2006 est.)
Language: English
Religion: Protestant 67% (Anglican 40%, Pentecostal 8%, Methodist 7%, other 12%), Roman Catholic 4%, none 17%, other 12%
Electricity: 115V/50Hz (North American plug)
Calling Code: +1-246
Internet TLD: .bb
Time Zone UTC: -4
Caribbean Property Search
Popular Searched for Barbados Terms: