Location State/City/Town :
Fountain Estate, St. Peters St Kitts
Property Style, Type or Category :
Luxury
Property Terms:
'For Sale'
Location : Fountain Estate, St. Peters St Kitts SAINT KITTS AND NEVIS
Two Story, 4 Bedroom, 4 Bath & 2 Powder Room. For Sale In
Fountain Estate St. Peters St. Kitts-Nevis.
The Hillside Mini Mansion
Asking Price: 1,590.000 USD
Come and own a piece of the Rock, and live forever in paradise surrounded by mountains and hills, and from your sundeck on a clear day can see some neighboring islands as well, and where the Caribbean Sea and the Atlantic Ocean swerved together in the channel waters along the Coastal Peninsula, and even having a birds eye view of the International Airport.
And after a trying day you can find rest and relaxation in your very own Hot-Tub/Spa. This property has a living area of 6,191 sq. ft., and sits upon a 1 acre plot of land (43, 560 sq. ft.) having lots of fruit trees, Caribbean and Asian for your enjoyment. Thank you, and I look forward to hearing from you.
Location Maps (Opens in new window):
Price : $1,590,000 USD





Contact Seller To Confirm Current Price.






Complete an Enquiry form today to arrange a showing!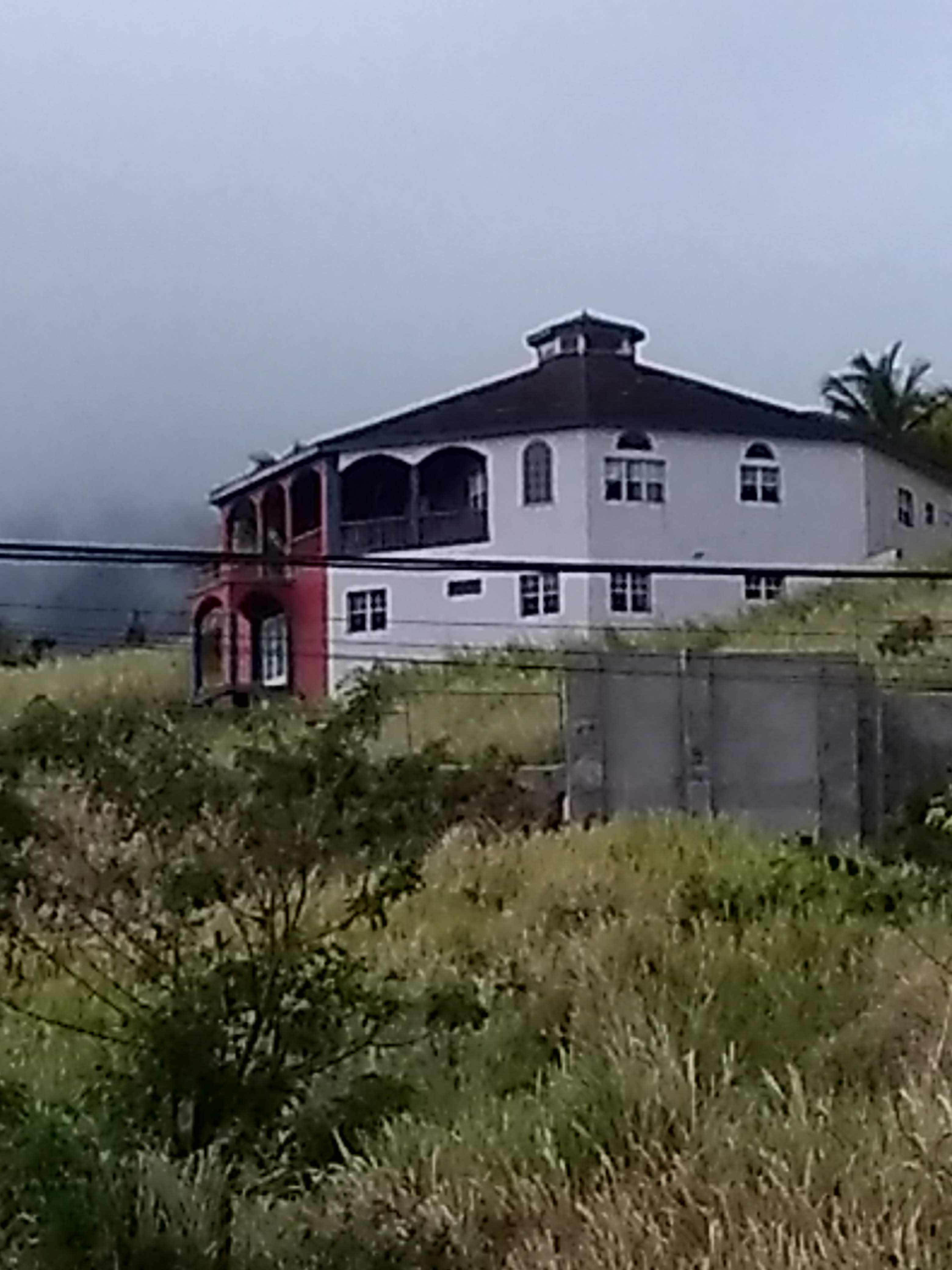 Agent: Wrenford Rogers

---
This property has been viewed 1831 times.

Share this property:
More Information about this property:
| | |
| --- | --- |
| Year Built | 2009 |
| Type | Luxury, &nbsp For Sale |
| Style | Mansion |
| Exterior | Block |
| Roof | Shingle |
| Driveway | Asphalt |
| Garage | Detached 3-Car |
| Heating | None |
| AC | None |
| Water | City/Public |
| Sewer | Other |
| Dishwasher | Yes |
Acre(s) or Lot Size
1 Acre
Total Square Footage
6191
Bedrooms
4
Bathrooms
4.5
Levels
2



| | | |
| --- | --- | --- |
| Investment Factor | Investment Yield % | Special Features |
| | | |
| Below Market Value | | Fly and Buy Trips |
| | | |
| | | |
| | | |
| | | |
| | | |
| | | |
| | | |
Ask the seller about this property:
Complete the enquiry form to contact the Agent or Owner regarding this listing.

Please mention you saw the advert on The International Property Directory.

Property Type : Luxury
Terms : For Sale
Site Id : 9808233
Tell the seller what you are looking for, why and when: (255 characters max.)

Type the characters in the image above (Case sensitive)
---
To Filter Results Use Our Advanced Search Here
or Go Back