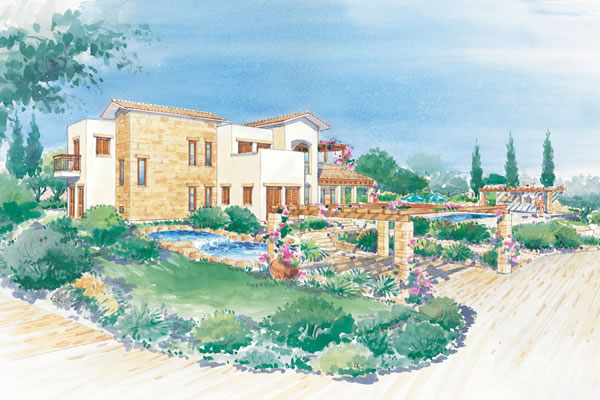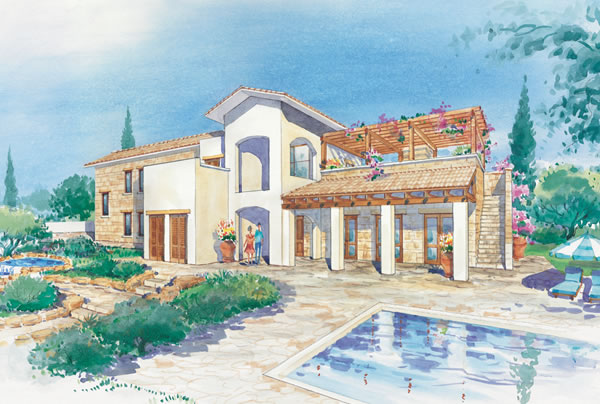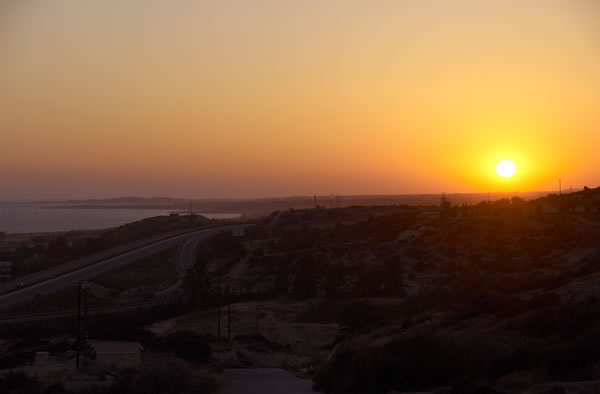 Location State/City/Town :
Paphos
Property Style, Type or Category :
Vacation Style Property
Property Terms:
'For Sale'
Location : Paphos CYPRUS
Five bedroom, two storey villa with lower ground floor
This truly elegant home has been designed for luxury living and gracious entertaining in very spacious surroundings. The tone is set by the circular driveway leading to an underground garage with automatic doors and direct access up to ground floor of the house. At this level, two large en suite bedrooms are complemented by a spacious kitchen and oversized open-plan living and dining room. A series of doors opens out to the terrace with its infinity-edge pool and surrounding gardens with signature wooden pergolas and water features.
On the first floor, accessed by interior and exterior stairs, there are a further three, double en suite bedrooms, one with a charming private balcony perfectly placed to make the most of the stunning view.

A special feature of this villa is the huge first floor terrace – the perfect place for dinner on those warm
Cyprus
evenings.
*price for guidance and
subject to change
Approximate exchange rate
$4
,108,451* USD
Villa Area in m2
Plot Area: 2795 m2
Ground Floor: 177 m2
First Floor: 100 m2
Lower Ground Floor: 163 m2
Covered Verandas: 35 m2
Total Covered Area: 475 m2
Villa Features:
BBQ at swimming pool area
Wooden parquet flooring to bedrooms
Wooden pergolas
Landscaping
Swimming pool 10 x 5
meters overflow
Location Maps (Opens in new window):
Price : $4,108,451 USD





Contact Seller To Confirm Current Price.






---
This property has been viewed 1492 times.

Share this property:
More Information about this property:
| | |
| --- | --- |
| Type | Vacation Style Property, &nbsp For Sale |
| Style | Villa |
Ask the seller about this property:
Complete the enquiry form to contact the Agent or Owner regarding this listing.

Please mention you saw the advert on The International Property Directory.

Property Type : Vacation Style Property
Terms : For Sale
Site Id : 9807918
Tell the seller what you are looking for, why and when: (255 characters max.)

Type the characters in the image above (Case sensitive)
---
To Filter Results Use Our Advanced Search Here
or Go Back