Finding the best Properties in Costa Rica
How to find the best properties in Costa Rica online, find a range of Costa Rica's Properties listed using a search. at amazing prices.
COSTA RICA

Pacific Coast Jaco Luxury Property Costa Rica
Location
Jaco,
Property Type
Luxury Condominium
Bedrooms
3
Bathrooms
3
Price
$849,500
Finding the best Properties in Costa Rica, Costa Rica Luxury Real Estate Listed By Owner or Real Estate Agent
---
If looking to purchase properties in
Costa Rica
it is best to source property online to connect with a Real Estate Consultant who specialises in Costa Rica properties or an agent who is an appointed sales representative for a property developer, and this agent will guide buyers through the purchase process.
Buying properties in Costa Rica is no different to buying anywhere else in the world. The buyer should have some idea of budget to begin with before setting out on the search for properties in Costa Rica. Searching through websites is all very well but buyers should be aware that information is often out of date - a consultant acting on the buyers behalf will work through these issues with you.
If you are looking for Costa Rica Real Estate Listings, or general
international Real Estate Listings
for sale and for rent start your search by looking in the
Costa Rica Real Estate Listings
section of this Directory.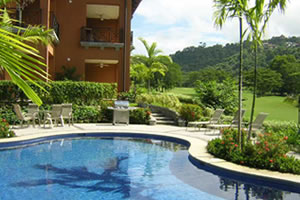 COSTA RICA

Costa Rian Luxury Real Estate
Location
Los Suenos,
Property Type
Luxury Condominium
Bedrooms
2
Bathrooms
2
Price
$480,000
Central American Property Search
Popular Searched for Costa Rican Terms: