Costa Rican Language
A quick introduction to Costa Rican Languages Spoken and information on Living in Costa Rica.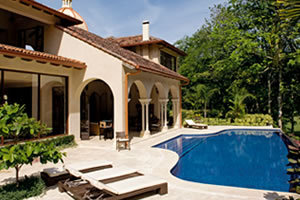 COSTA RICA

Luxury Properties Near Jaco Costa Rica
Location
Near Jacco,
Property Type
Luxury Condominium
Bedrooms
2
Bathrooms
2
Price
$550,000
Costa Rica Directory of Property
---
Speaking the Costa Rica language
Most Ticos (i.e. natives of Costa Rica) place a high value on education, 96% are literate. Over the past few decades, the ability to speak the English language has been a great advantage in the job market, so a very high percentage of Ticos speak some English and an amazing number are fluent in the language. Ticos are famous for their hospitality and kindness, so tourists have very little trouble and don't need to speak Spanish.
If you are going to live here, however, learning Spanish as a second language is an excellent idea. Knowing basic phrases before you come will help a lot, and once you arrive there are a great many language schools with reasonable rates to help you progress further.
If looking to purchase retirement real estate in
Costa Rica
it is best to source real estate online to connect with a Real Estate Consultant who specialises in Costa Rica Real Estate and will guide buyers through the process.
If you are looking for Costa Rica Real Estate Retirement Listings, or general
international Real Estate Listings
for sale and for rent start your search by looking in the
Costa Rica Real Estate Listings
section of this Directory.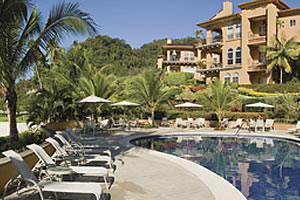 COSTA RICA

Luxury Los Suenos Property For Sale
Location
Puntarenas,
Property Type
Luxury Condominium
Bedrooms
2
Bathrooms
2
Price
$440,000
Central American Property Search
Popular Searched for Costa Rican Terms: