Costa Rica Banking
Learn how to set up a Bank account in Costa Rica, and know a litle about Banks in Costa Rica.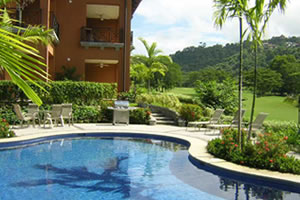 COSTA RICA

Costa Rian Luxury Real Estate
Location
Los Suenos,
Property Type
Luxury Condominium
Bedrooms
2
Bathrooms
2
Price
$480,000
Bank accounts in Costa Rica
---
How to use Banking in Costa Rica
Anyone may open a bank account in Costa Rica, you will need your passport or residency card. Tourists are not prohibited from opening a Bank account, but most banks require a current utility bill as proof of your address and residency. Banks are subject to many of the 'Know your customer' reporting requirements to prevent money laundering, including the $10,000 transaction reporting limit. However, banking secrecy laws are in effect, so no government (or private) agency may get access to your specific account information without a court order.
This makes
Costa Rica
a frequent choice for foreigners who would like to keep their assets protected from frivolous civil litigation in their home country.
Costa Rica's financial sector includes the Central Bank, 3 state-owned commercial banks, 12 private commercial banks, 1 workers' bank, 1 state-owned mortgage bank and 3 mutual house-building companies, 9 private finance companies and 28 savings and loans cooperatives. In addition, there are 2 money exchange houses, 30 investment and retirement funds or trusts run by both state and private commercial banks and the state insurance company.
If looking to purchase real estate in
Costa Rica
it is best to source real estate online to connect with a Real Estate Consultant who specialises in Costa Rica Real Estate and will guide buyers through the process.
If you are looking for Costa Rica Real Estate Listings, or general
international Real Estate Listings
for sale and for rent start your search by looking in the
Costa Rica Real Estate Listings
section of this Directory.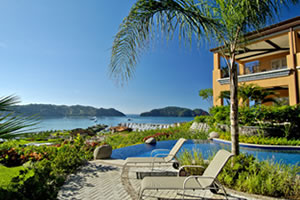 COSTA RICA

Pacific Coast Costa Rica Luxury Property
Location
Los Suenos,
Property Type
Luxury Condominium
Bedrooms
2
Bathrooms
2.5
Price
$435,000
Central American Property Search
Popular Searched for Costa Rican Terms: