Panama
Panama Real Estate For Sale, Rent or Lease, search for Panama Property Listed By Owner (FSBO) or Real Estate Agent via a property listings search.
Costa Del Este Panama Property for Sale
Location
Costa Del Este,
Property Type
Luxury Villa
Bedrooms
N/A
Bathrooms
N/A
Price
$450,000
---
Coronado Panama Real Estate
Location
Coronado, Coronado Panama
Property Type
Condo
Bedrooms
N/A
Bathrooms
N/A
Price
$249,999
---
Panama Real Estate Listings, Panama Property For Sale, Panama Rentals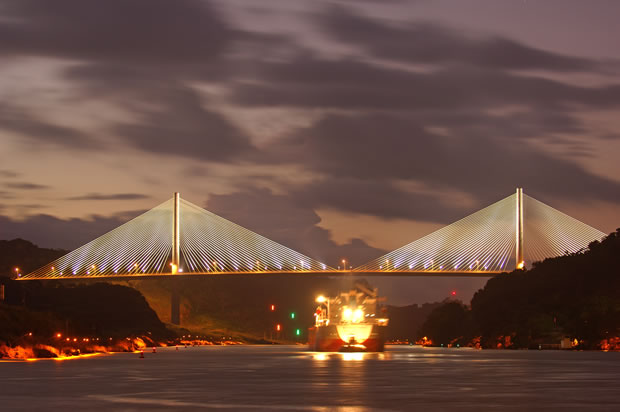 Panama
is the southernmost country of Central America and, in turn, North America and is bordered by
Costa Rica
to the north-west, Colombia to the south-east, the Caribbean Sea to the north and the Pacific Ocean to the south. It is an international business center and is also a transit country. Although Panama is the third largest economy in Central America, after Panama and Costa Rica, it is the largest consumer in Central America. Panama controls the Panama Canal that links the North Atlantic Ocean via the
Caribbean
Sea with the North Pacific Ocean.
Have you started looking for properties in the Panama already, or did you want to look at general
international property listings
for sale or for rent - then extend your search by looking in the
Panama Real Estate Listings
section of this leading property directory.
The mountain range of the divide is called the Cordillera de Talamanca near the Costa Rican border and as a whole, the range between Costa Rica and the canal is generally referred to by Panamanian geographers as the Cordillera Central.
The high levels of Panamanian trade are in large part from the Colón Free Trade Zone, the largest free trade zone in the Western Hemisphere. Last year the zone accounted for 92% of Panama's exports and 64% of its imports, according to an analysis of figures from the Colon zone management and estimates of Panama's trade by the United Nations Economic Commission for Latin America and the Caribbean (ECLAC). Panama's economy is also very much supported by the trade and exportation of coffee.
Panama's strategic location tax exemptions, low cost of living, tropical and highland climates and investment incentives have all added to the ongoing interest in the
Panama real estate market.
Apart from the existing demand, future developments may be helped by such factors as the planned expansion of the Panama Canal - Panama Canal II.
Looking to purchase in
Panama real estate
- connect with owners who have listed properties in this leading property listings directory, or a property agent who specializes in Central American properties, who then will guide buyers through the buying or renting out process if being purchased as an investment.
Central American Property Search
Popular Searched for Panama Terms: