Saint Peter Barbados Property For Sale or Rent
Saint Peter Barbados, property listings for sale or rent in Saint Peter Barbados, listings for sale by owner and agent.
Barbados Real Estate Listings

Sales, Rentals and Leasehold Property Listings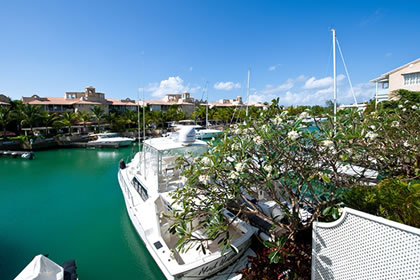 Port St Charles, Barbados - Condo For Sale
Location
Port St Charles,
Property Type
Luxury Condominium
Bedrooms
2
Bathrooms
2
Price
$1,000,000
The parish of Saint Peter ("St. Peter") is an area located in the northern part of the country of Barbados.

The parish is namesaked after one of the Twelve Apostles and patron saints, "Saint Peter". Geographically, besides Saint Lucy, this parish is the only other parish of Barbados with a coastline on both the east and western coastline of the country.

With the "Platinum Coast" of Barbados extending from the parish of Saint James just to the south, this has helped to make the Saint Peter one of the island's new hot spots for tourism. Some mega tourism projects such as the Port St. Charles marina (currently Barbados' only marina) and the Almond Beach Village exist in the parish of St. Peter. Several other lavish resorts which have been completed or are in various stages of completion are: Schooner Bay, Mount Brevitor, Suga Suga, or Black Bess which is the first Banyan Tree resort in the Caribbean region.

The parish is surrounded with white-sandy beaches including the world famous Mullins Bay. It also contains many rolling hills and terraces some of which are still covered by sugar cane which was the island chief cash crop during colonial times.

Property in St Peter Barbados is highly sought after in the Caribbean, both for investment purposes and for those looking for vacation homes. Barbados is 21 miles long and 14 miles across and is the smallest island in the Caribbean meaning there are a number of restrictions as to the amount of properties available in Barbados.

If you are looking for a property in St Peters Barbados try a property search in the property listings section where you can directly contact realtors and estate agents who advertise property in Barbados for sale or rent.

Caribbean Property Search
Popular Searched for Barbados Terms: