Property For Rent in Barbados
View Property For Rent In Barbados Listed By Owners and Agents via an Barbados property rental search in International Property Directory.
Barbados Real Estate Listings

Sales, Rentals and Leasehold Property Listings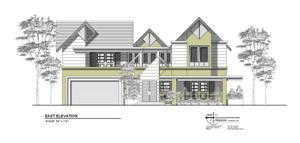 Real Estate for sale in Barbados
Location
St. Philip,
Property Type
Executive Property
Bedrooms
N/A
Bathrooms
N/A
Price
Contact For Price
In all property markets, including Barbados, significant proportions of homes are rental properties where
owners
seek to rent out to private users or vacation companies thereby increasing revenue through an income property ownership.
If you own a
rental property
in Barbados or are the owner of a range of vacation properties the biggest hurdle for any vacation property owner is occupancy levels. Having a vacation property as an
income property
is a great idea for supplementing yearly income and owner listings uner the title of property for rent in Barbados, listed on high profile or high ranking websites is one way to attract attention.
A
resort
vacation home in Barbados can be an asset if renting it out as an additional form of income. Many vacationers are opting for a single family residences that they can rent on a nightly, weekly or for a long term basis. Investors will purchase
vacation
properties, renting it out permanently, and will work with onsite property management to arrange the ideal investment situation for the investor.
Have you started looking at
Barbados property rentals
, or did you want to look at general
property listings
for sale or for rent - then extend your search by looking in the
Barbados Real Estate Listings
section of this leading property directory to find rental properties that have been listed.
Caribbean Property Search
Popular Searched for Barbados Terms: