Barbados
Barbados Real Estate For Sale, Rent or Lease, search for Barbados Property Listed By Owner (FSBO) or Real Estate Agent via a property listings search.
Barbados Real Estate Listings

Sales, Rentals and Leasehold Property Listings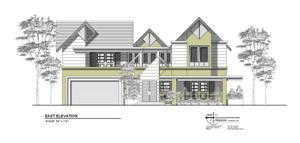 Real Estate for sale in Barbados
Location
St. Philip,
Property Type
Executive Property
Bedrooms
N/A
Bathrooms
N/A
Price
Contact For Price
Barbados, Caribbean information
When you visit Barbados, you will see it is mostly a flat coral island with excellent beaches, but there are rolling hills and many deep ridges and gullies, with an interesting distribution of flora and fauna.

Barbadan property is highly attractive to buyers and investors from North America and Western Europe due to the ties the island has built up over the centuries. It remains a location where real estate prices are on the high side due to the restrictive levels of available real estate in Barbados.

Within the Barbados coral core there is a vast array of caves and underground lakes which provide an excellent supply of drinking water that is amongst the purest in the world. Geologically Barbados is unique, being actually two land masses that merged together over the years. This and other anomalies make this Caribbean Island quite phenomenal, and there are geological structures that you will find only in Barbados. Looking for real estate in Barbados, try a property search where you can find Barbados real estate for sale or rent.
Barbados is one of the most popular tourist destinations in the Caribbean. The country is blessed with fine white sandy beaches and the calm Atlantic Ocean nearby which is near perfect for light surfing. There is also a festive night-life in tourist areas such as the Saint Lawrence Gap and a very attractive shopping district. The country also offers wildlife reserves, scuba diving, golf, cave exploration and helicopter rides for those who are looking for a very exciting and energetic lifestyle.
Barbados Quick Facts:
Capital: Bridgetown
Government: parliamentary democracy
Currency: Barbadian dollar (BBD)
Area: 431 sq km
Population: 279,912 (July 2006 est.)
Language: English
Religion: Protestant 67% (Anglican 40%, Pentecostal 8%, Methodist 7%, other 12%), Roman Catholic 4%, none 17%, other 12%
Electricity: 115V/50Hz (North American plug)
Calling Code: +1-246
Internet TLD: .bb
Time Zone UTC: -4


Caribbean Property Search
Popular Searched for Barbados Terms: